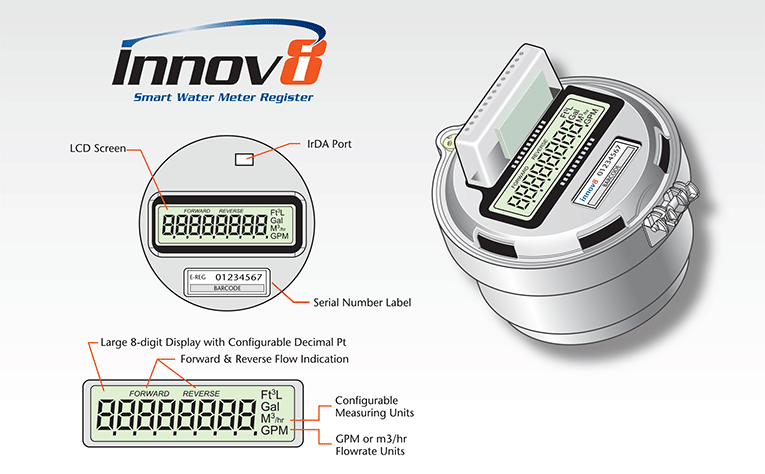 SMART WATER METER:
COLOR ILLUSTRATION
CUSTOMER: Transparent Technologies, Inc.
PROJECT DETAILS:
DIMETRIC LINE ART DONE IN ADOBE ILLUSTRATOR.
The innov8 measurement technology provides zero-drag on the measurement element for the optimum meter accuracy. The sensor, which detects each rotation of the magnet, provide ultra-high resolution data to the microcontroller for data storage.