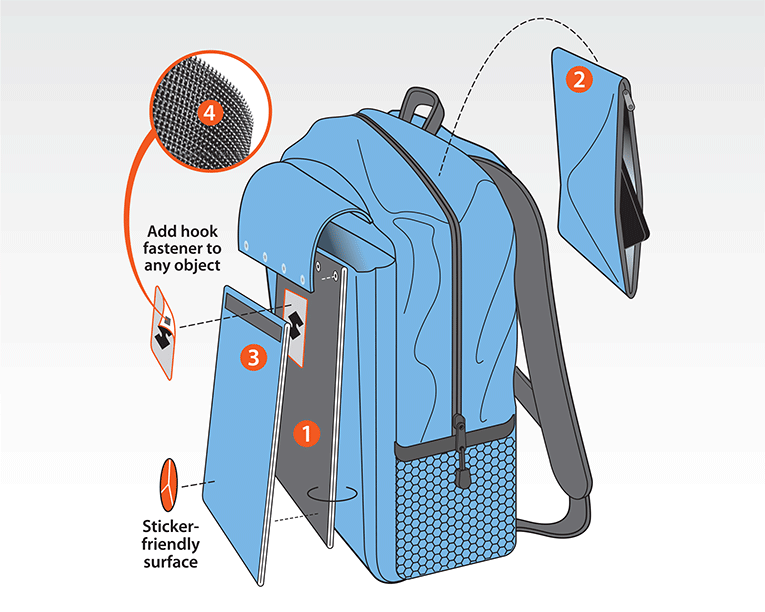 CUSTOMIZABLE KNAPSACK:
COLOR ILLUSTRATION
CUSTOMER: Slick Slate, Inc.
PROOJECT DETAILS:
With Stick Slate's patented design, the options to design and add utility function to your backpack are virtually endless.
Interchange color combinations and affix stickers or any other design element to your bag. In addition, also attach your electronics, school supplies, containers, pockets, etc to the outside or inside of your bag. Ultimately Stick Slate provides a platform for consumers to express their individual creativity and style.