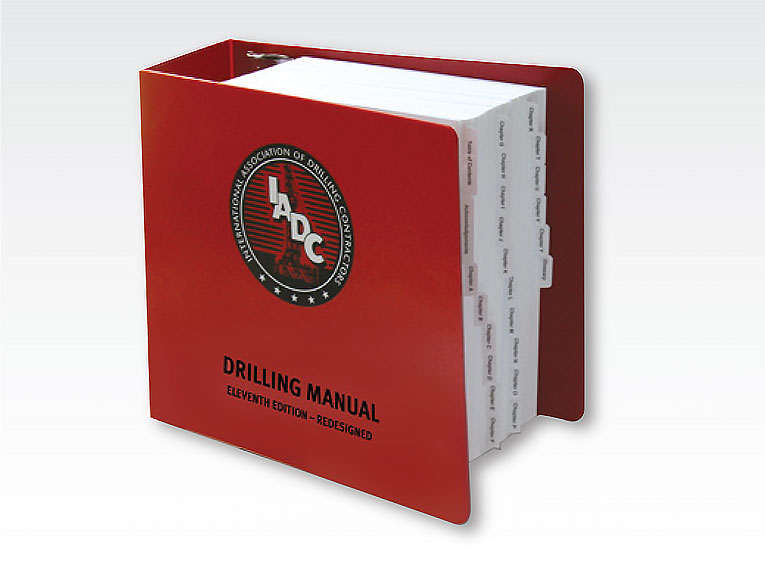 TECHNICAL MANUAL:
DRILLING MANUAL
CUSTOMER: IADC / International Assn of Drilling Contractors
PROJECT DETAILS:
We created this 1,300 technical manual that is the virtual "bible" for the Oil & Gas drilling industry.
Project included:
• Formatting 1,300 pages of raw OCR-scanned text and numbers. Final formatting done in QuarkXPress including all tables.
Topics include: chain strength, trip loads, chemical mud, directional drilling, mud pumps,
• Rendering 700 illustrations and diagrams (Adobe Illustrator)
• Preparing 400 black & white photos for printing
• Print management and assembly of the internal pages, silk-screened cover binder, and organizational tabs
• Create a searchable pdf version that was be distributed on a password-protection CD.