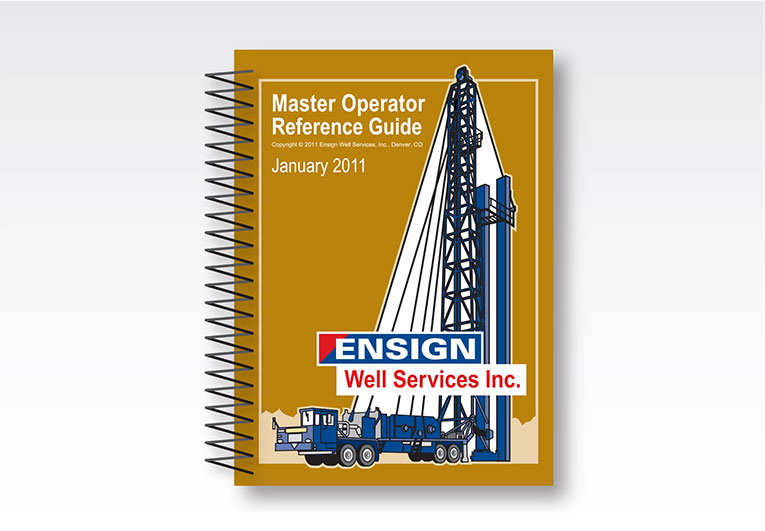 TECHNICAL MANUAL:
"MASTER OPERATOR REFERENCE GUIDE" – DRILLING & RIG OPERATIONS
CUSTOMER: Ensign U.S. Drilling, Inc.
PROJECT DETAILS:
We created two 420-page technical manuals in a field guide size that can easily fit into the coverall pockets of rigger on the job.
• formatting 450 pages of information (done in QuarkXPress) including tables on chain strength, trip loads, lockout-tagout, confined space entry, personal protective wear, company policies, and more.
• Rendering approx. 220 illustrations and diagrams
• Preparing qty 110 Color & B&W photos for printing
• Oversee the printed of the internal pages, sild-screen cover binder, and organizational tabs.