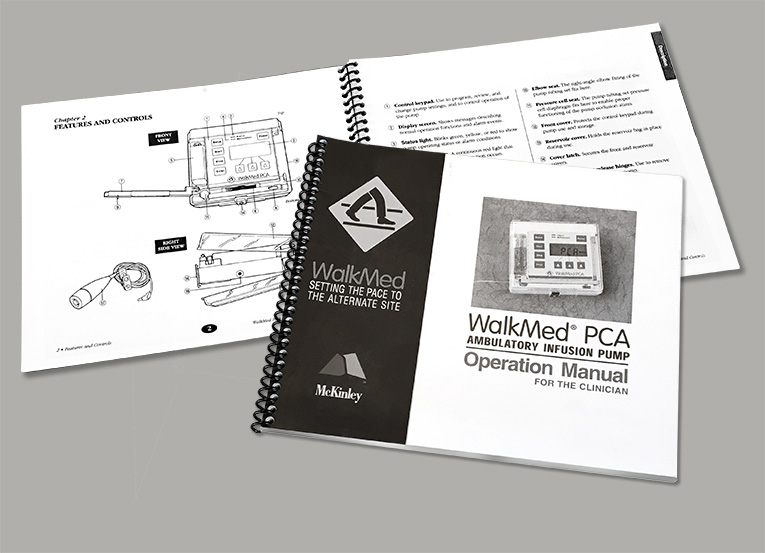 TECHNICAL MANUAL:
OPERATOR'S MANUAL / WALKMED PCA PAIN PUMP (Patient-Controlled Analgesia)
CUSTOMER: McKinley Medical, Inc.
PROJECT DETAILS:
Tasks included illustrations of operation functions, simulated screens, and all text formatting.
PCA pumps are most often used in the hospital after surgery. The pump allows you to give yourself pain medicine after you wake up and as you recover from your operation. The pumps also are used by people who have very bad cancer pain. These pumps can often be used at home.