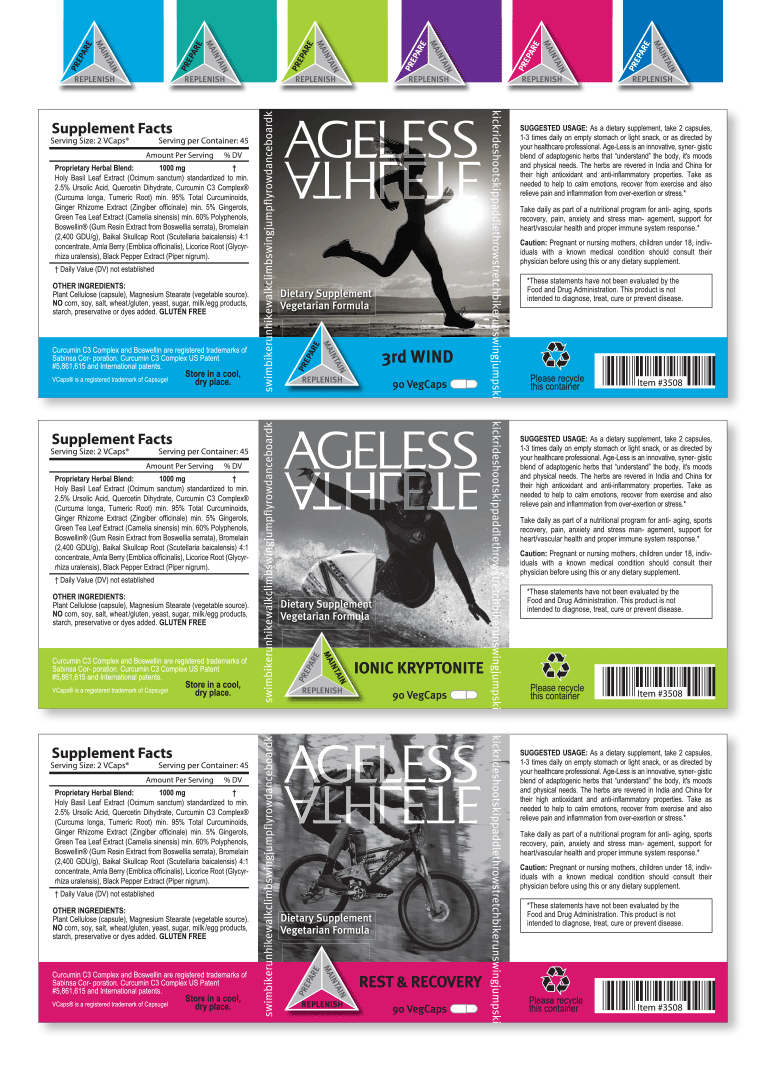 PACKAGING: NUTRITIONAL SUPPLEMENT LABELS
CUSTOMER: Ageless Athlete by Wayne Garland

PROJECT DETAILS:
These advanced Naturopathic Therapies and formulas are beyond mere vitamins and minerals. They are complete therapies combining wisdom from the four corners of the globe to coordinate with the body to help it heal and recover. They work like "smart bombs" to target specific areas and organs needing help and nutrition. These are total 'therapies in a capsule'.
Founder Wayne Garland believes that Western medicine has lost its way with a reliance on artificial drugs for the treatment of symptoms. Instead of treating the symptoms of disease, he believed the "Power of the Universe" was available to us all and could be relied upon to lead us to bountiful health and to fight any disease along the way.