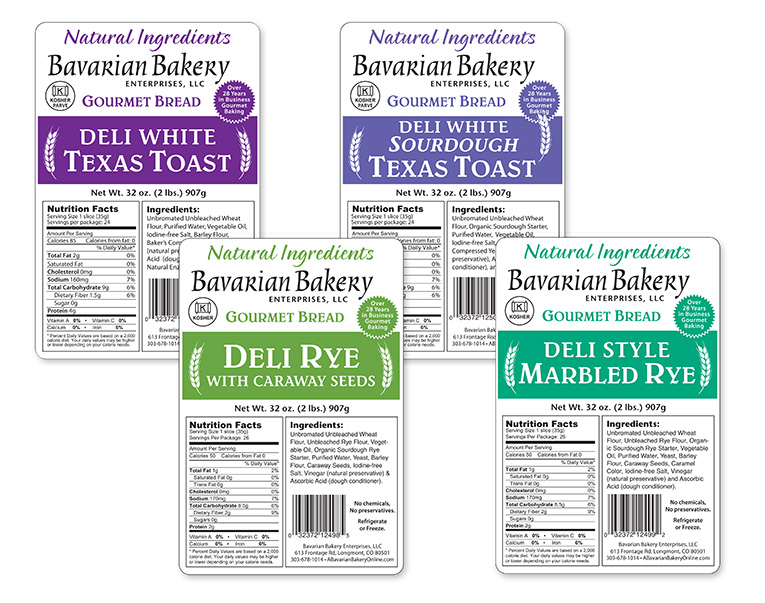 PACKAGING: 4″ X 6″ BREAD BAG LABELS
CUSTOMER: Bavarian Bakery Enterprises, Inc.
PROJECT DETAILS:
This Longmont, Colorado bakery is a Kosher-approved Certified-Organic small-batch Bakery and Gourmet Bread kitchen. Their specialty breads include such "old-fashioned" favorites as Farmer's Bavarian/Sourdough Rye, Sunflower Whole Wheat, Deli-style Marbled Rye, and Pumpernickle. You can find their bread in most King Soopers and many Costco locations.
These labels were printed with moisture-resistant inks and paper to be protected from refrigerator and freezer conditions.