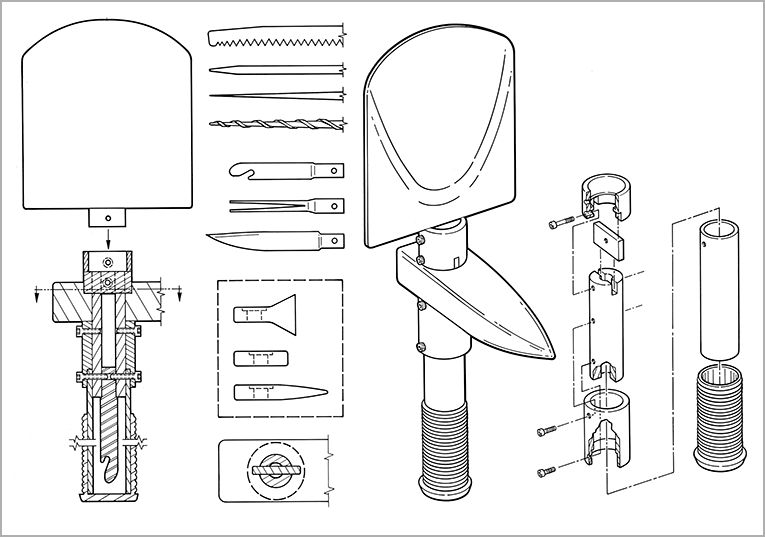 VARIOUS TECHNICAL VIEWS:
CUSTOMER: Private party

PROJECT DETAILS:
This illustration shows three ways of looking at the same device. On the left is the sectional Orthographic view. In the middle the isometric-angled Pictorial view. And next to that is the Exploded view of the components of the folding shovel. Slid in between are the various accessories that can be used with the shovel to extend it's functionality.