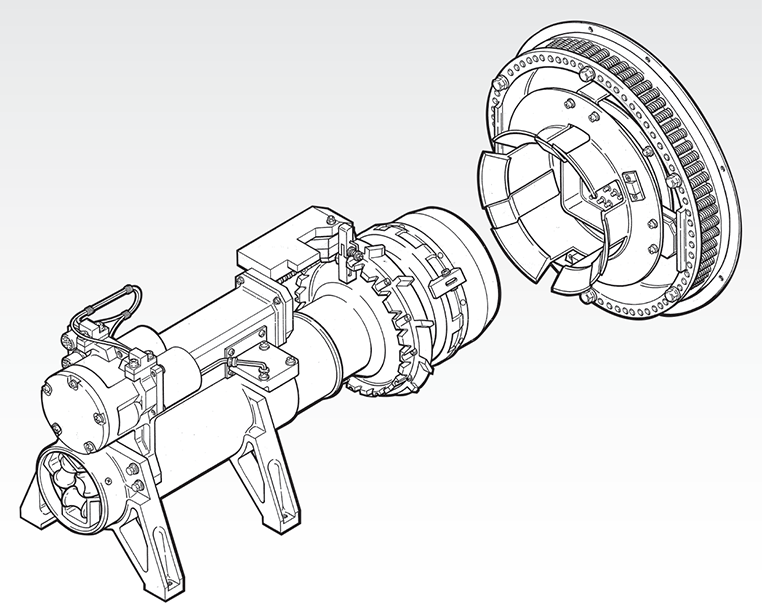 SAM II — STRATOSPHERIC AEROSOL MEASUREMENT
ACTUATOR MECHANISM
CUSTOMER: Ball Aerospace & Technologies Corp.
PROJECT DETAILS: DIMETRIC ANGLE RENDERING FROM BLUE PRINT REFERENCE
The Stratospheric Aerosol Measurement II (SAM II) experiment flew aboard the Nimbus-7 spacecraft, and was designed to measure solar irradiance attenuated by aerosol particles in the Arctic & Antarctic stratosphere. The objective of the SAM II experiment was to develop a stratospheric aerosol database for the polar regions by measuring and mapping vertical profiles of the atmospheric extinction due to aerosols. This database allows for studies of aerosol changes due to seasonal and short-term meteorological variations, atmospheric chemistry, cloud microphysics, volcanic activity and other perturbations. The measurement technique is called solar occultation.