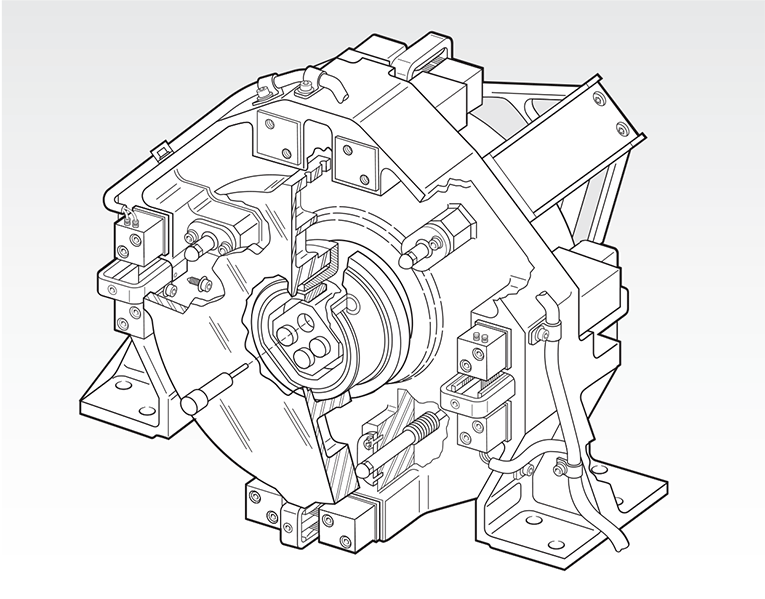 LASER GUIDING MIRROR
RME—RELAY MIRROR EXPERIMENT:
MIRROR SIDE — AEROSPACE
CUSTOMER: Ball Aerospace & Technologies Corp.
PROJECT DETAILS:
DIMETRIC ANGLE RENDERING FROM BLUE PRINT REFERENCE / FRONT–MIRROR SIDE (also see Back-Reaction Mass image)
Ball Aerospace led a team of 7 government agencies and private firms in the design, fabrication and operation of the Relay Mirror Experiment (RME), a successful element of the Strategic Defense Initiative Organization (SDIO). The space segment was launched in February 1990, aboard a Delta II/6920. The $108-million program demonstrated beam stabilization and pointing and tracking technologies required for a ballistic missile defense system. Relay mirrors have been proposed as a method of increasing the range of laser weapons that is less costly than deploying a larger number of laser weapons.