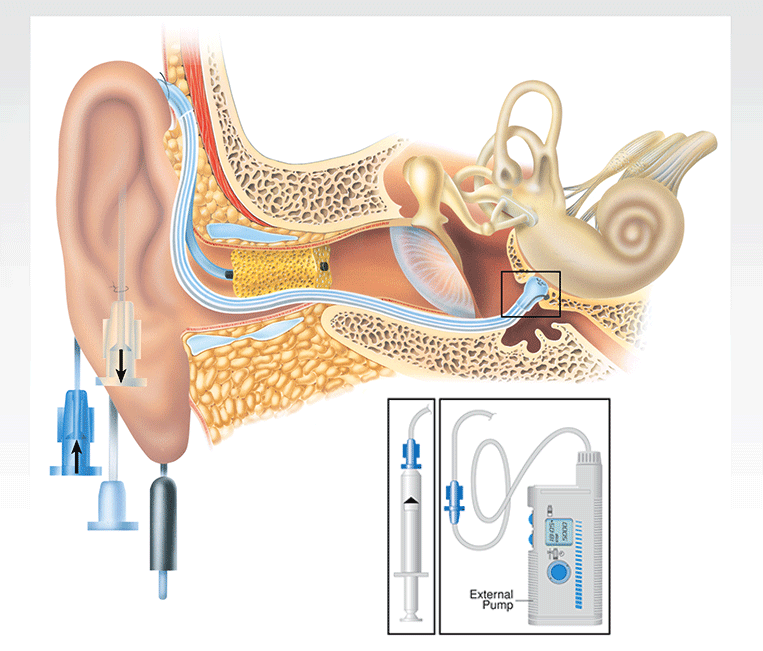 COCHLEAR MICRO-CATHETER:
COLOR ILLUSTRATION
CUSTOMER: IntraEar, Inc. / Durect, Inc.
PROJECT DETAILS:
COLOR AIRBRUSH ILLUSTRATION.
Protected by one of the hardest bones in body, the cochlea is nearly an impenetrable structure, frustrating bacteria and humans trying to gain access to it. Were it not for its windows and niche anomolies, delivery of therapeutic agents to the inner ear would always necessitate traumatic disruption of the bony walls and fearful consequences to hearing.
The micro-catheter allows for strategic placement of the head of the device into the Round Window Niche where a super-thin membrane is capable of active and passive reception of medication or sounds waves. To secure placement, an incision is ame to tunnel under the ear drum.