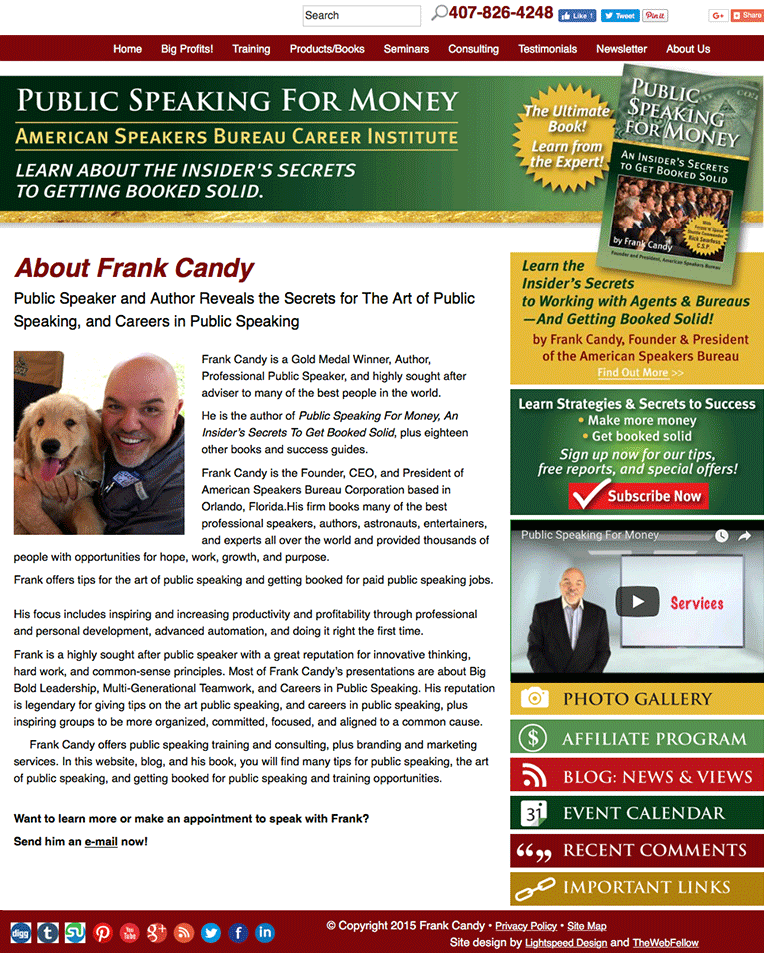 WEBSITE DESIGN:
PUBLIC SPEAKING FOR MONEY
CUSTOMER: Frank Candy, Pres. American Speakers Bureau, Orlando, FL
PROJECT DETAILS:
We were initially hired by Frank Candy to design the cover for Frank's upcoming book "Public Speaking For Money". He had previously hired 2 other firms to design the book cover but each time was dissatisfied with their final results.
From the very first draft of our concept presentation, Frank said that we had "hit a clean triple with 2 runs batted in". He like it right down to the details of our stock photo selection, the fonts used and colors suggested. It all suggested Money, abundance.
So we were then the natural choice to develop the new website that was to be geared solely on book sales. We expanded the color palette as we developed the custom graphics and buttons for the site. We choose the WordPress platform and fully Integrated it with Infusionsoft — and it is fully responsive. Site coding was done by my colleague Steve Henry at the Web Fellow.