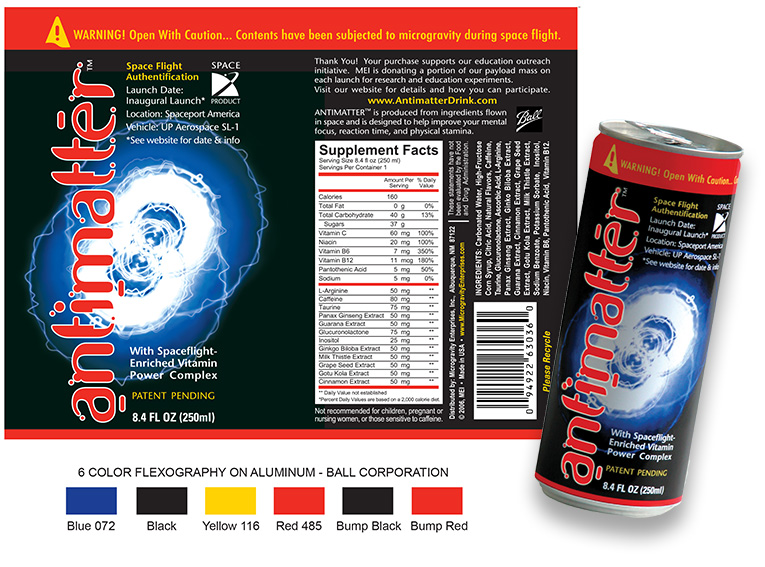 PACKAGING: ALUMINUM CAN 6-COLOR REFLEXOGRAPHY
"ANTIMATTER ENERGY DRINK"
CUSTOMER: MicroGravity Enterprises, Inc., Albuquerque, NM

PROJECT DETAILS:
MicroGravity Enterprises flew frequent scientific low-level space flights into zero-gravity space from SpacePort America located in Albuquerque, New Mexico. The two promotional products, "Antimatter Energy Drink" and "Space2O Enriched Water" both contained dry products, like ginseng, gotu kola and Vitamin C, that were hard-packed and then flown into zero-gravity space aboard a recoverable, reusable rocket. The beverages where part of a marketing campaign to say that "It's not all only about NASA anymore!" — that small aerospace was finally coming of age. These products were served in the U.S. Congressional cafeteria as well as a number of university campuses.
The aluminum Antimatter can graphic is a 6-color silk-screen print done by Ball Container Corporation.