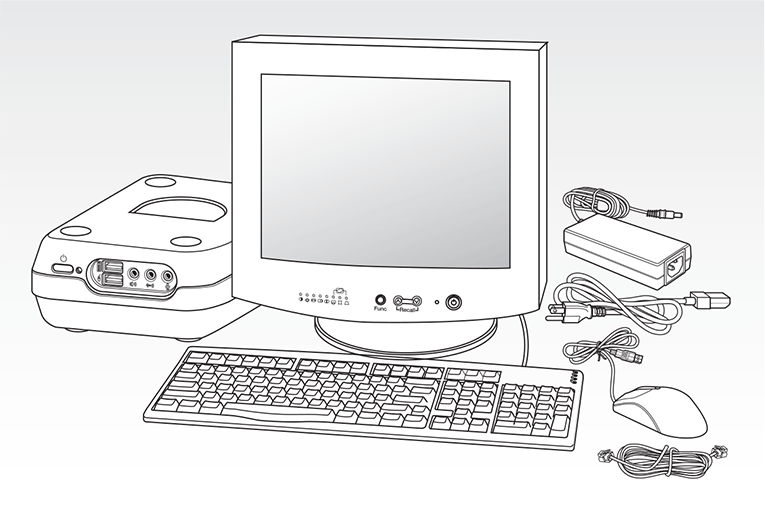 AMD'S "GEODE" – PERSONAL INTERNET COMMUNICATOR For USER'S MANUAL
CONFIGURATION SETUP
CUSTOMER:
AMD / Advance Micro Devices, Inc.
PROJECT DETAILS:
Lightspeed created 12 illustrations to assist in the understanding in the set-up and operation of the AMD Geode product.
AMD developed and unique Personal Internet Communicator (PIC), named "Geode", that was designed to be sold by telecom companies in developing nations. This device is a full- featured PC, including monitor, offered at the low price of $230. The Geode, with Internet access is available for less than $10 monthly.