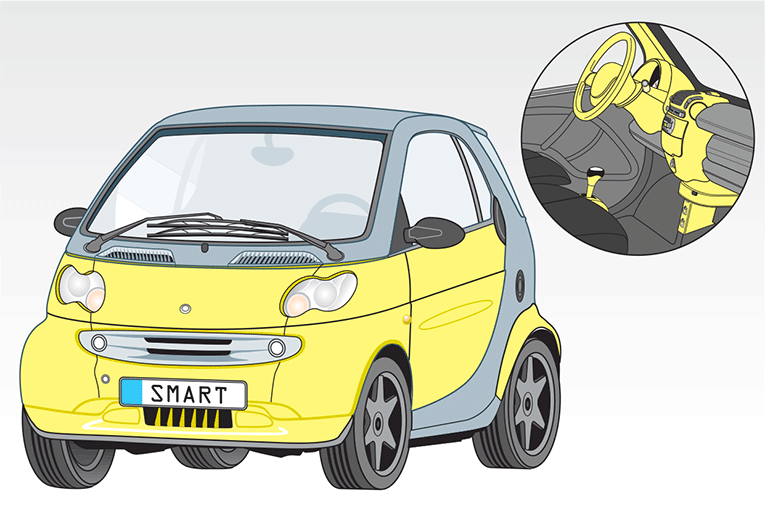 SMART CARS:
COLOR ILLUSTRATION
CUSTOMER:
WIRED Magazine, Inc.
PROJECT DETAILS:
ADOBE ILLUSTRATOR VECTOR ART RENDERING from photographic reference. WIRED Magazine article "The Smart Cars Are Coming to America", U.S. & German editions.
The Smart Cars are coming! And sooner than you might think. The little car that could, manufactured by Daimler, is expected to join the ranks of tiny eco-cars available in the US in 2008. It's a tiny subcompact vehicle, only about 9-feet long and 5-feet wide. The 3-cylinder engine has fantastic fuel consumption, 42 miles per gallon, and has a top speed of 90 mph.