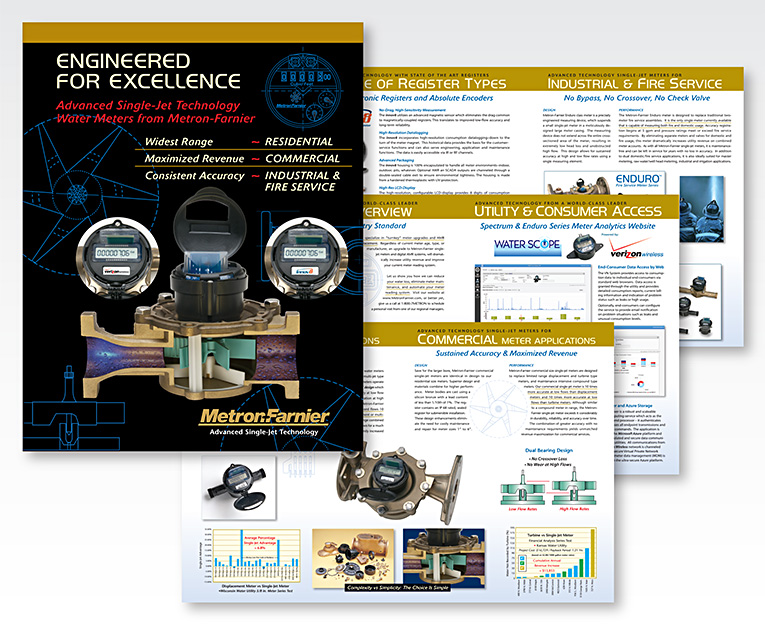 CAPABILITIES BROCHURE
CUSTOMER:
Metron-Farnier Water Meters
PROJECT DETAILS:
Metron offers a line of high performance Residential, Commercial, Hydrant and Fire Service water meters augmented with smart meter technologies.
• Cellular-enable Verizon Registered
• Sub-metering services for Mobile Home Parks, Commercial Properties, Home Owner Associations.
• Water Scope: Consumer Web Portal and Mobile App provide a variety of methods for end-consumer data access. These tools are designed to educate and empower end-consumers on their consumption patterns.